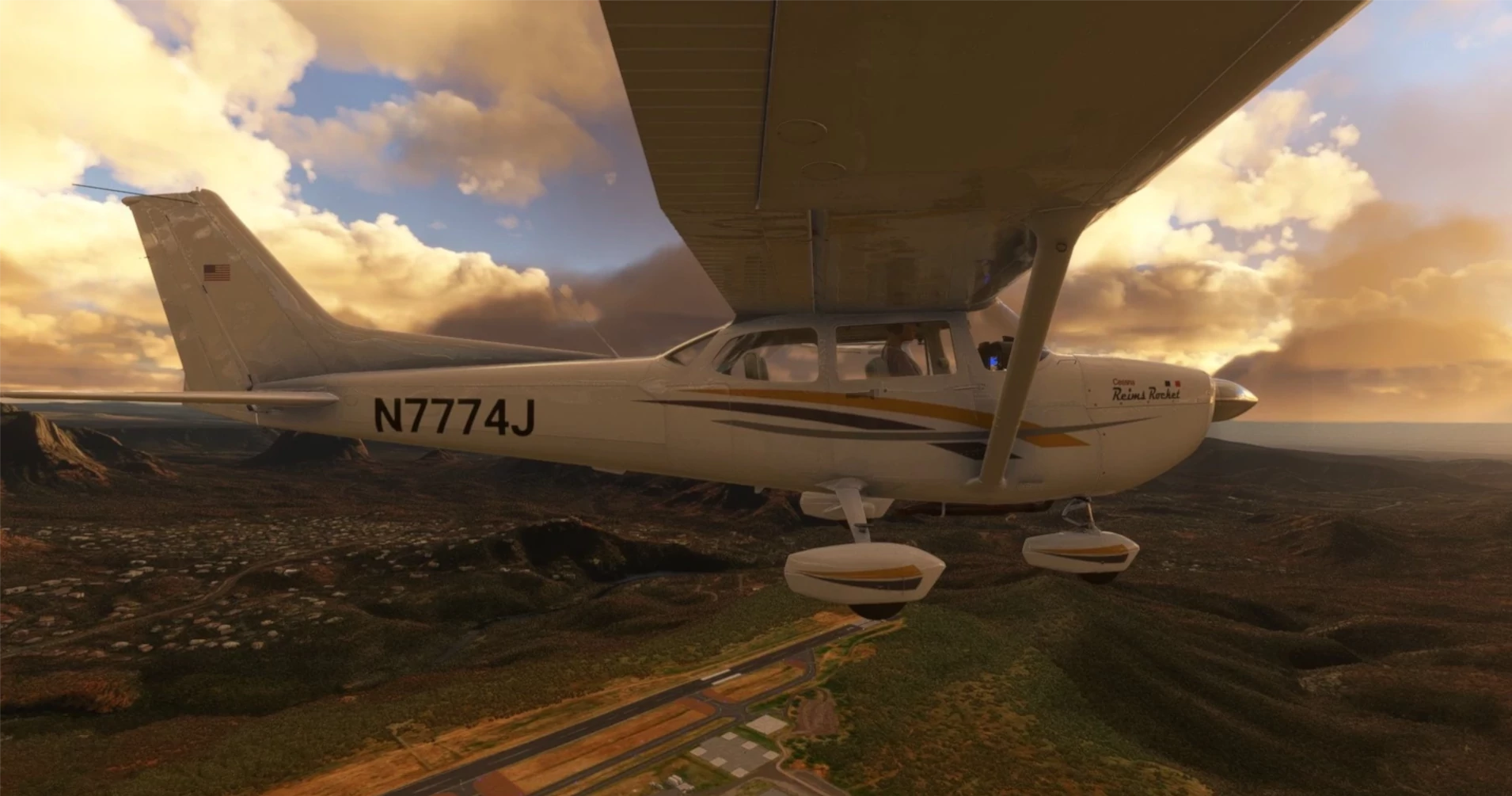 FR172 Reims Rocket / Cessna R172 Hawk XP II
bagolu & MBX Aviation are happy to present you this free mod bringing an iconic member of the Cessna 172 family having an interesting power gain.
How do I install it ?
Like all other mods :
Have a carefull look at the compatibility list before using it.
Remove previous version if there is one (in case some files are removed).
Unzip the provided file below, drop the directory from the zip in your community folder.
You can of course use your prefered mod manager to install / activate / deactivate this mod/
If you want to get the last version with G1000 cockpit : here is the link. It won't be maintained anymore.
What are Reims Rocket and Hawk XPII ?
The FR172 Reims Rocket was produced by Reims Aviation in France from the late 1960s to the mid-1970s. It was powered by a Rolls-Royce built, fuel-injected, Continental IO-360-H(B) 210 hp (160 kW) engine with a constant-speed propeller.
The Reims Rocket led to Cessna producing the R172K Hawk XP, a model available from 1977 to 1981 from both Wichita and Reims. This configuration featured a fuel-injected, Continental IO-360K derated to 195 hp (145 kW) with a two-bladed, constant-speed propeller. The Hawk XP was capable of a 131-knot (243 km/h) cruise speed. (wikipedia)
What's in this mod ?
This mod is based on the C172SP from asobo, thanks to the to Games content usage rules.
Flight model
The flight model has been modified to match the Reims Rocket aptitudes :
Engine udgrade :

210HP, up to 2800RPM
or 195HP for the 2nd variant

Prop change : constant speed
Visual details
The external and internal 3D model have been modified
All the features from 172SP Skyhawk AS1000 improvement

State saving
Visible pilot, copilot, passengers
Moving sun visors
Removable wheels fairings (you can choose older or newer ones)
Wheels chocks, tie downs, covers,
Custom seat configuration
checklists cards and flip box
VFR maps
Tablet with external applications : Currently supported

Sky4sim NG
Neofly 3 neopad
FS MCA (Mobile Companion App)
VFR Map
etc.
Liveries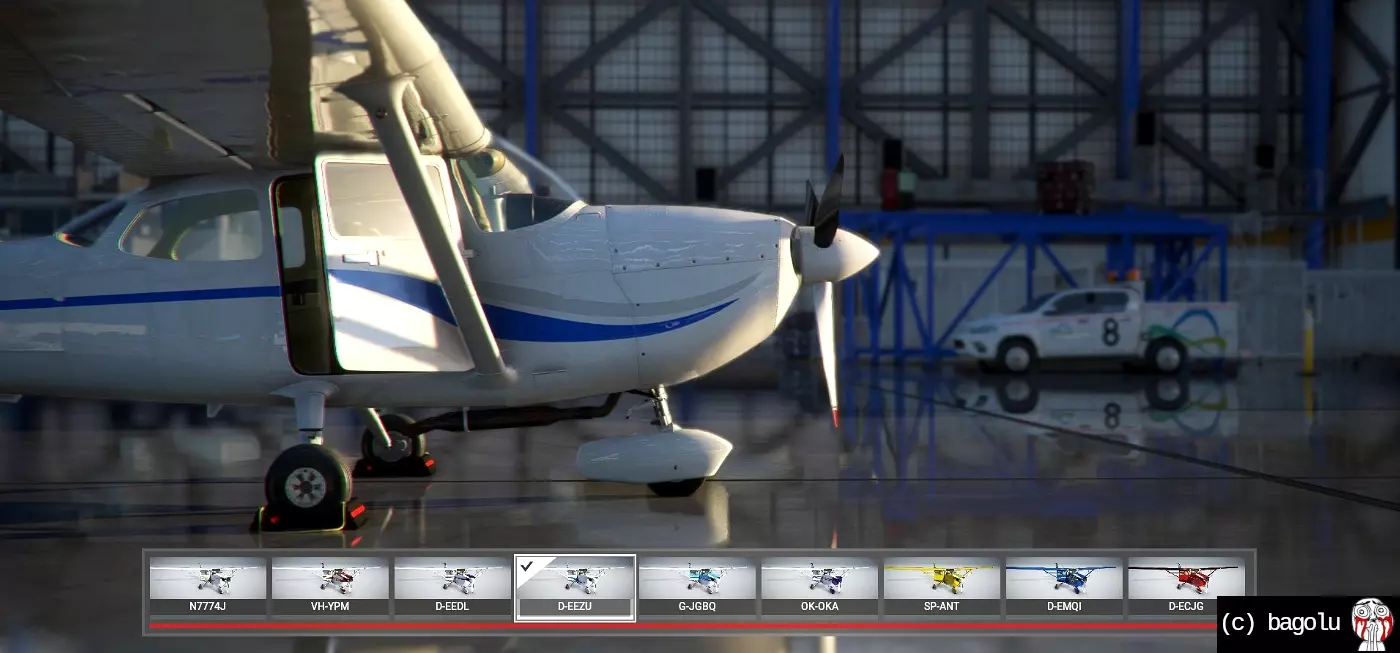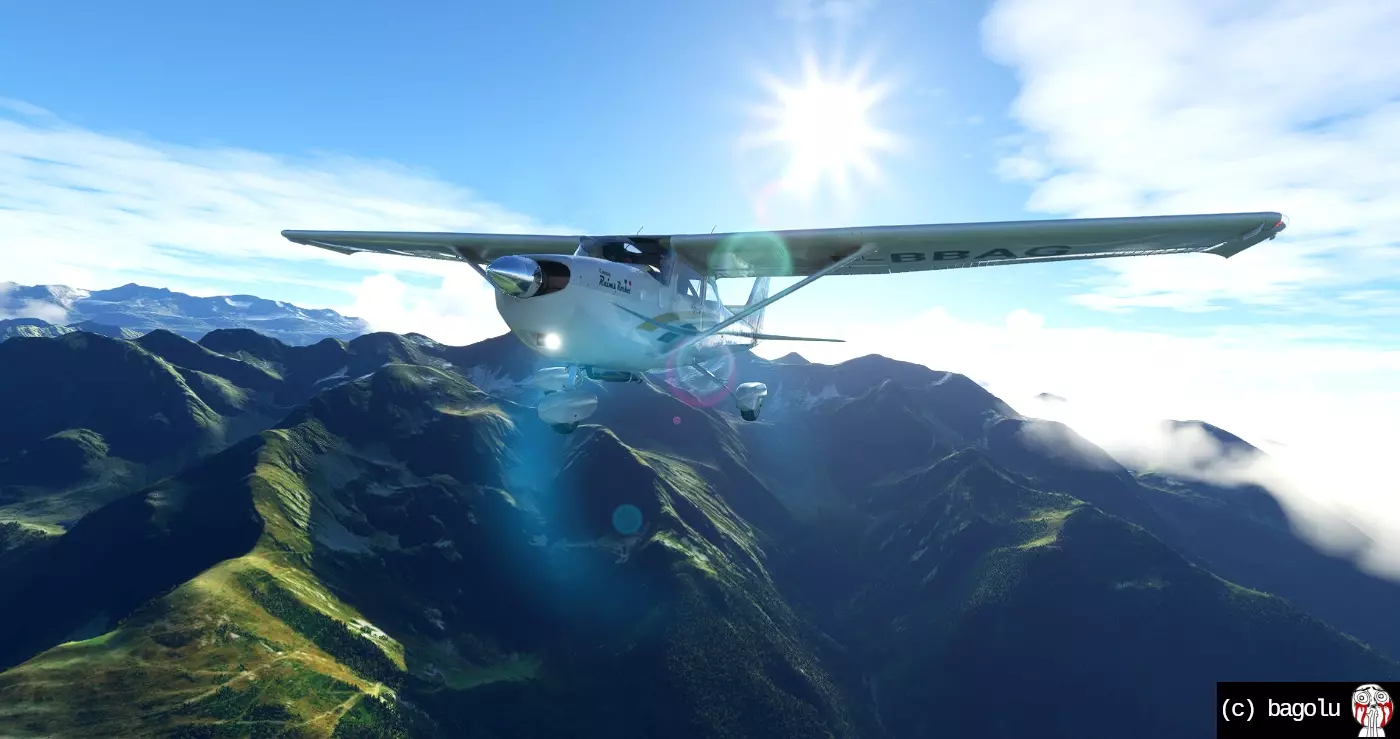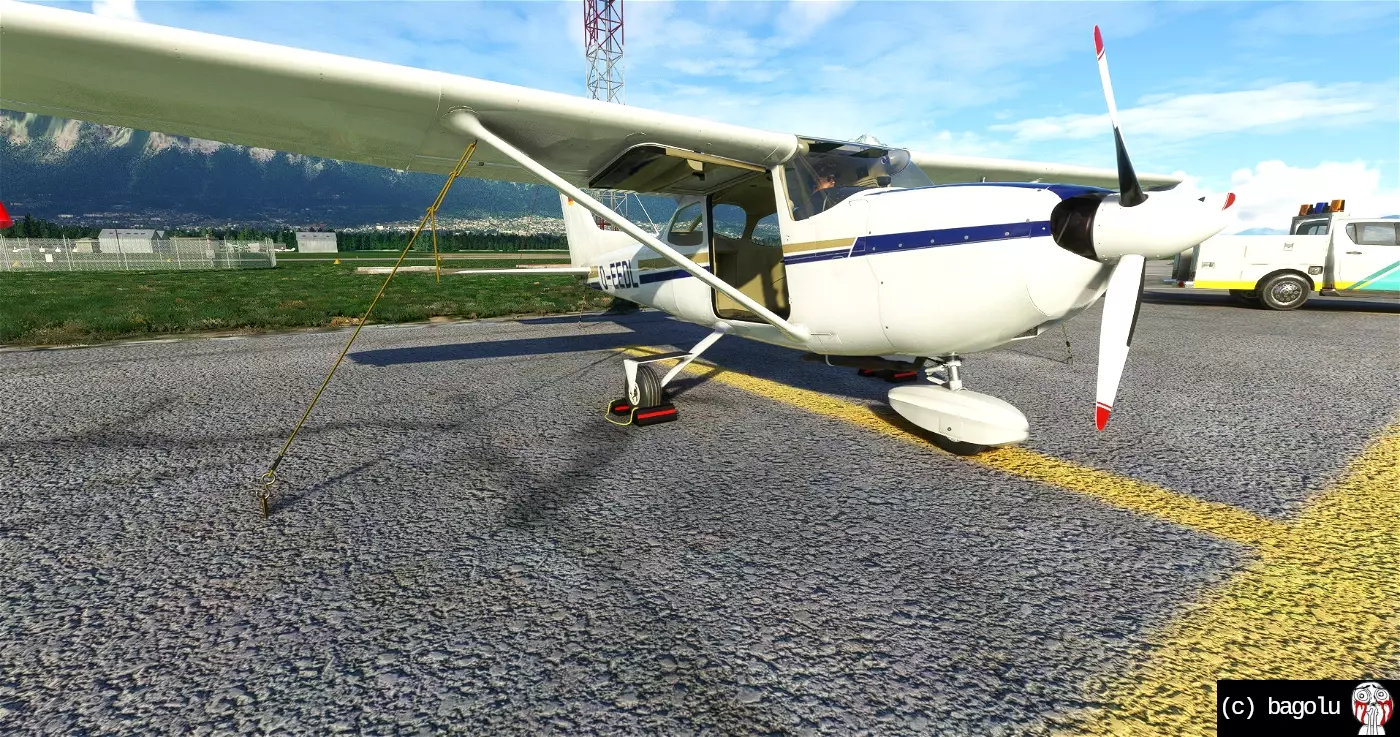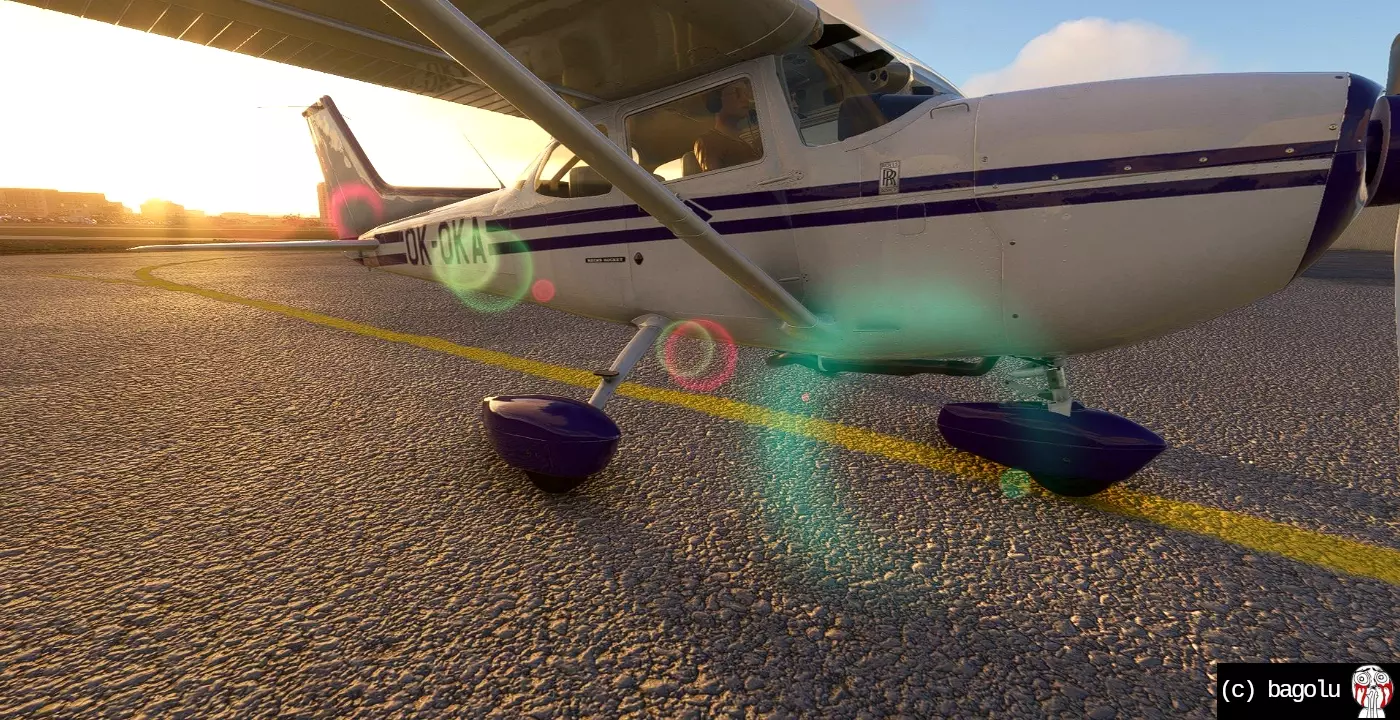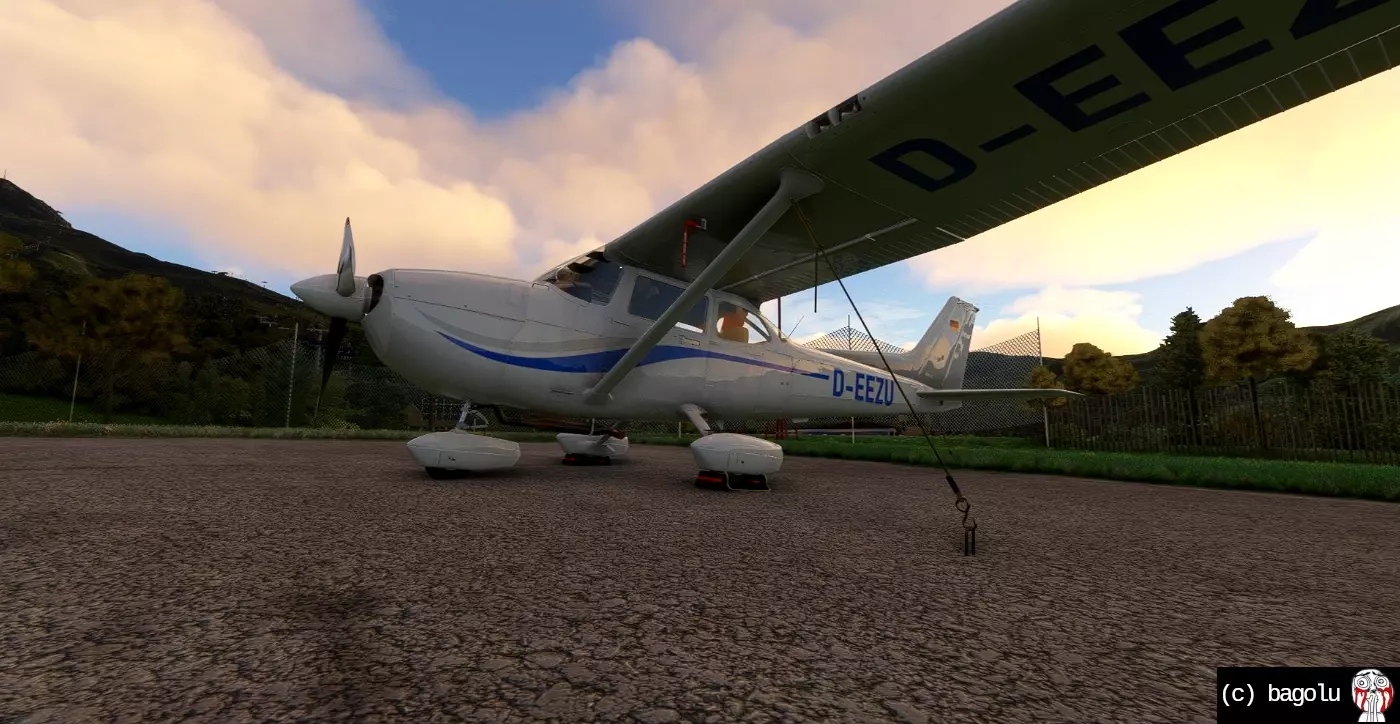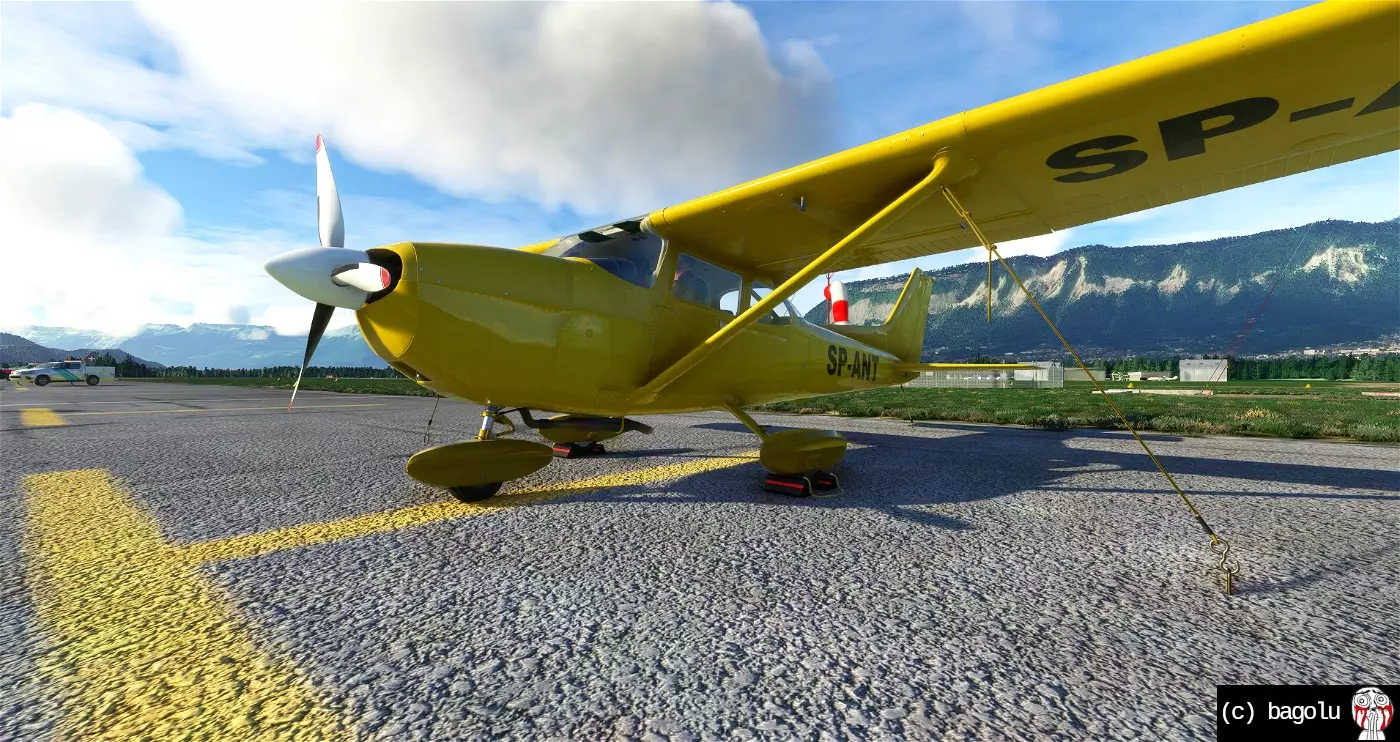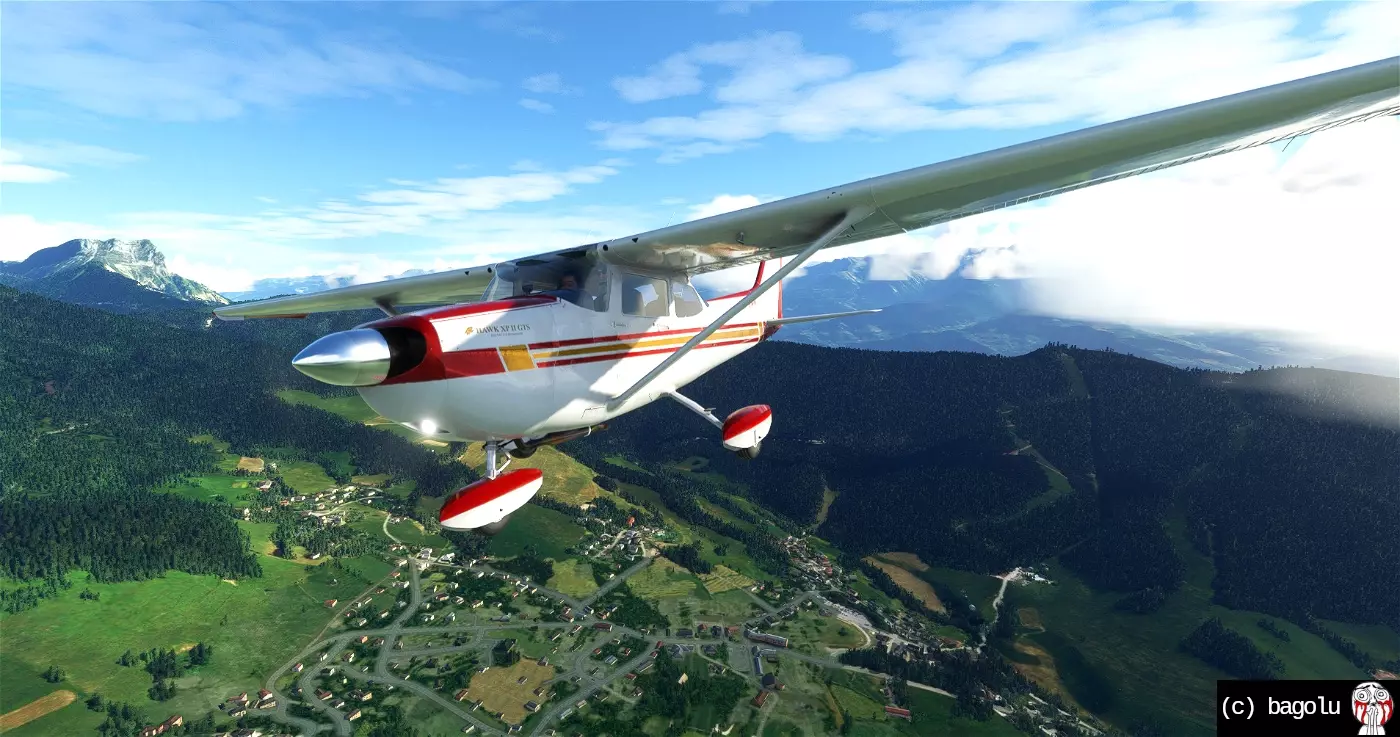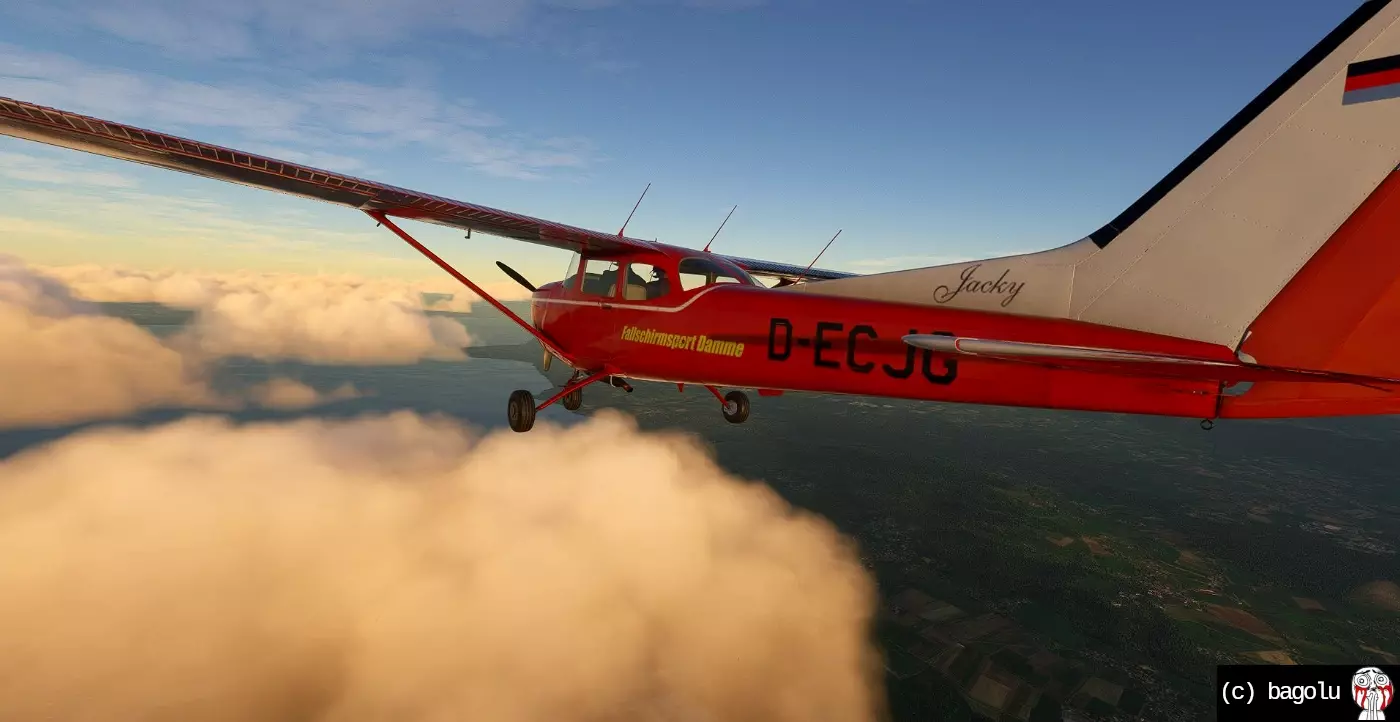 The mod includes liveries from real Reims Rocket or Hawk XP II airplanes.
Most of the liveries for Asobo C172SP should be easy to convert to this plane. You may expect modifications on the nose plane.
A specific paint kit is available : mbx-bagolu-reims-fr172-reims-rocket-paintkit-template
What's planned for the future ?
Sound tweaking
Interior rework
External effects
Alternative radio stacks
Amphibian ?
Continuous synchronisation with 172SP Skyhawk AS1000 improvement
Compatibility
WT G1000NXI mod is selected by default.
no incompatibility with WBSims classic mod : it is not related to this plane, it's for classic variant
You may find incompatibility with mods that update default html library in MSFS. Please report them if it's the case.
B78XH mod is reported to be cause side effects (it's true with other planes too)
All other mod modifying base files from fs-base (to change screens, panels, etc)
Existing Cessna Skyhawk AS1000 LIVERIES are compatible but need to be converted for this mod
Credits
Cessna2807 : Liveries, ton of references,
bagolu : 3D, flight model, textures
A lot of the instruments were taken from Sal1800's devkit on github. Opensource resources are not a common thing on MSFS, hats off to him !
Many thanks to Ann0v and whiskytango208 for the liveries they gave !
Thanks to AirMoose1, Pops738, Ann0v, xvx45, RtwoD for the test and debug, fixes…